Angela Graham
Managing Director, Certified Massage Therapist and Member of Massage New Zealand
In an age of technical & impersonal times, massage provides a drug-free, non-invasive & personal approach based on the body's natural ability to heal itself. I offer a professional and personal approach to your treatment. I continue my development through undertaking varied treatment courses, to keep up to date with new methods and current research. Make massage part of your health and well being routine.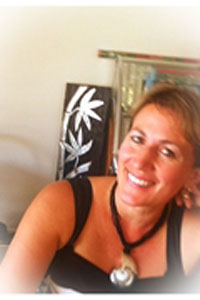 Tracy Rosemergy
Qualified Sports Massage Therapist
Massage has always been a passion of mine. Prior to training in massage, I spent decades working in high stress office management. During this time, I gained a good appreciation of the benefits of massage in maintaining my health and well-being. Now, I feel privileged to assist you to greater well-being through massage by balancing your mind, body and soul.
I can assist you with:
Work related stress
Sports and dancing injuries
Repetitive strain injury
Muscular tension
Headaches and migraines
Depression
Chronic Fatigue Syndrome
Fibromyalgia
Qualifications:
Diploma Health Science (Massage and Sports Therapy)
Diploma Health Science (Therapeutic Massage)
Cert Relaxation Massage
First Aid Certificate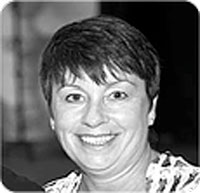 Christina Dallow
Qualified Massage Therapist
Christina is passionate about holistic healing and creating a caring healing environment for people to unwind. She has been trained in relaxation and therapeutic massage with trigger point and deep tissue work and has a level 2 reiki certificate – plans to get level 3 this year. While being a chef for many years Christina grew a good appreciation of relaxation and therapeutic massage and the benefits on your health. She would be pleased to help in your journey to wellbeing and balance of your body and mind.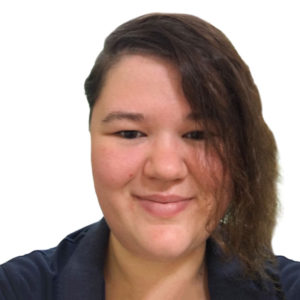 I have a scar which is 3 years old which I got from a motorbike accident and broken ribs. The scar is 30cm long and 2 cm wide. Angela recently performed three treatments on the scar with the dolphin MPS microcurrent units and the scar has shrunk to 1 cm wide, it has faded so is not as noticeable and the sensitivity has gone. I am really happy and would recommend this to anyone with an old scar or new.
I could not recommend more, the scar tissue treatment I had by Angela Graham. Recently, in the early hours of the morning I was suddenly debilitated with labour like pains, I could hardly walk. The doctor I saw on that morning did not have an explanation or diagnosis, he told me if the pain doesn't go away by the end of the day, to go to hospital. As the pain was near a peritonitis scar 46 years old, Angela suggested I try some scar tissue therapy. I was very nervous because my scar is in an area I feel very self conscious about. Angela is amazing, the most professional caring and gifted therapist I have ever been too, she made me feel at ease and relaxed. and I could not believe that after I left her my pain had completely gone, it was like a miracle. I have not had any re occurring symptoms and I am so grateful for the wonderful care I received.
Angela really helped me with my caesarean scar – by massaging it and using a Dolphin MPS Tens machine. This helps the scar tissue underneath become supple and helps to avoid adhesions (bands of scar tissue that can cause body tissue or organs to stick together). I had water retention following giving birth and Angela's lymphatic drainage massage really helped too. She has a lovely, personable manner.
I have been having regular massage with Angela since 2005 and would highly recommend her and would say they are the best I have ever had. I was referred to Angela by my chiropractor who said I needed regular massage to relieve my tight muscles. After that massage I went home and slept so well, first time in weeks.
Angela is very skilled with her hands, and provides sensitive and highly attuned treatments responsive to my needs at the time. She has a warm, kind and caring personality and i feel very grateful of the level of care and attention she brings to each session. I have recommended her to other friends and family and have given some vouchers as presents and they have all been happy with their treatments.
I was referred to Angela from a lovely person trainer at my gymn, I have found Angela's professional skill invaluable towards my rehabilitation after surgery for cancer complicated by severe iron deficiency.  As well as her advice, her encouragement and sympathy have been most helpful.
Angela did some lymphatic drainage on my leg and then sent me to someone to be fitted for a stocking to help bring down some swelling. Once that was better she referred me to an osteopath to help increase my mobility. I have come along way and I am very grateful.
I have been having regular massages with Angela for the last 9 years and have always enjoyed the experience. She immediately makes you feel calm and relaxed and will give special attention to any problem spots as well as advice on dealing with various aches and pains. I wish her well in her new premises and look forward to my first visit there.
I saw Angela for massage and Scar Tissue Therapy for a large scar on my back following scoliosis surgery I had years ago. It was painless and non invasive, and allowed me to feel I had more movement in that area, with less pain. It is a wonderful technique to be offered alongside massage for those who are struggling with pain, reduced movement, or loss of sensation following an operation.
Over the years I have been to see Angela Graham for massage quite a number of times, as has my husband. We have both found it to be very helpful to relieve stress, pain and muscle tension. Angela is very friendly and immediately puts you at ease when you arrive. She is very knowledgeable about the workings of the body and really listens to your pain or symptoms in order to try to help to make you feel better.
I have no hesitation in recommending Angela to future clients and intend to stay a client myself for many years to come.